When you work hard, you look forward to when it's time to let your hair down! That's exactly what we did the weekend of September 20th as we started celebrating our 25th anniversary of successfully being in business. North State Environmental was established on September 22, 1994. Our CEO and President, Darrell & Stephanie Westmoreland as industry leaders in the stream restoration environmental construction business for years, wanted to do something special this year for their team.
Friday, September 20th started with a floating style company celebration at the home office for all employees and their families. There was an abundance in food to choose from with local caterers like Prissy Polly, Camel City Food Truck, Ben & Jerry's Ice Cream Truck, and Dewey's Bakery. The children had fun playing in the bounce houses where they could jump for days! Outside, there was basketball, cornhole, live music, and a dynamic "capture it all" photo booth with custom construction accessories like hard hats, orange vests, safety eyeglasses and much more! Darrell & Stephanie could be spotted mingling with the team, engaging with their staff's families and thanking employees for their hard work and dedication. You couldn't miss the beautiful collage with various photos from over the years in the shape of the number 25. There were swag bags, balloons and NSE souvenirs to take. Everyone went home that evening with their bellies full and a day to rest to prepare for the festivities to continue that Sunday.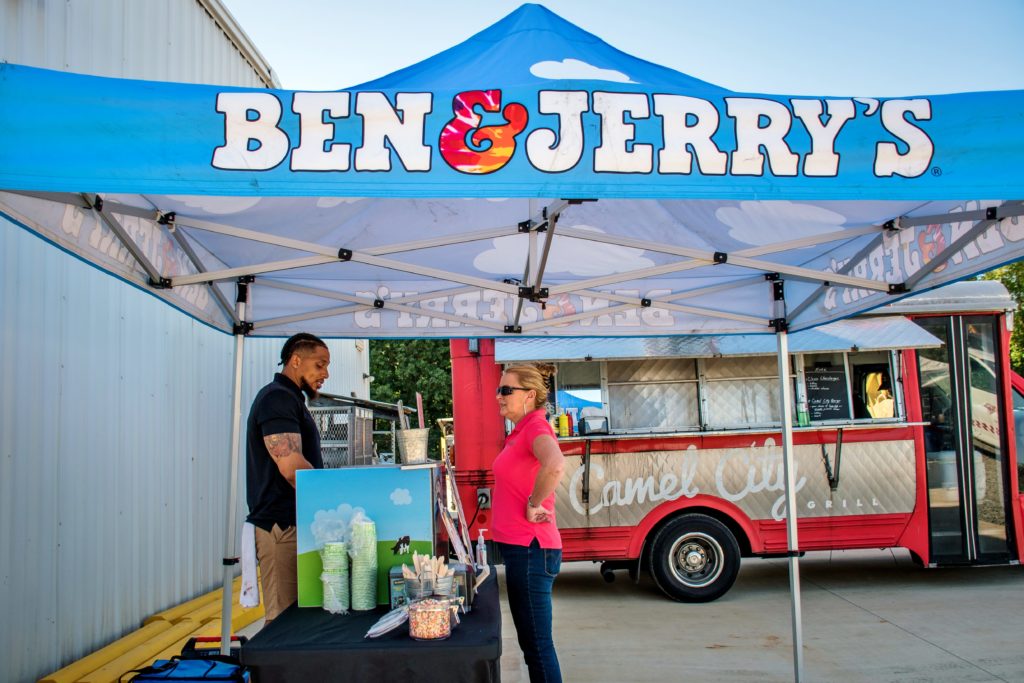 Sunday, September 22, 2019, marked the actual date of the 25 years North State Environmental has been in business. Darrell & Stephanie gave the team that Saturday to rest because Sunday was going to be more fun! The entire North State Environmental family met up in Charlotte that morning to spend the day at Carowinds. Everyone had their best walking shoes on and plenty of water to drink since the sun was showing off that day. You couldn't help but laugh as you walked around, always bumping into one of your fellow NSE co-workers and their families. We had some daredevils that day that we're ready to ride every roller coaster they could find. A special lunch was catered for the team and their families in the Pavilions area of the park from 11 a.m.-1 p.m. It was the perfect adventurous filled day to help the kids burn all that energy and sleep well for school the next day. The atmosphere Monday morning was filled with gratitude and plenty of laughter as everyone recalled their favorite memory from that weekend. North State Environmental may have started with one man's vision dedicated to being a part of the solution to preserve water and protect the environment, but it grew into finding the best team of individuals ready to take that stand with him, helping NSE be where they are today. And for that alone, we're celebrating for many more years to come!